The event season is coming to its end. This year was again very busy with many awesome events and weddings around the world! I am so glad that I had the opportunity of working with one of the best people in the event industry! It's already hard to remember where I performed this year. I've been to so many places!
I am writing this blog post at my friend's apartment in Miami. Jan is a wedding photographer here in Miami, and past Saturday we had a wedding together at the Versace Mansion. For this wedding, I arranged a string quartet for the wedding ceremony & cocktail hour and a wedding band with DJ for the reception. I am so happy about this wedding. This is a such a cool venue! Of course, the bride and the groom with their wedding guest ended up swimming in the pool.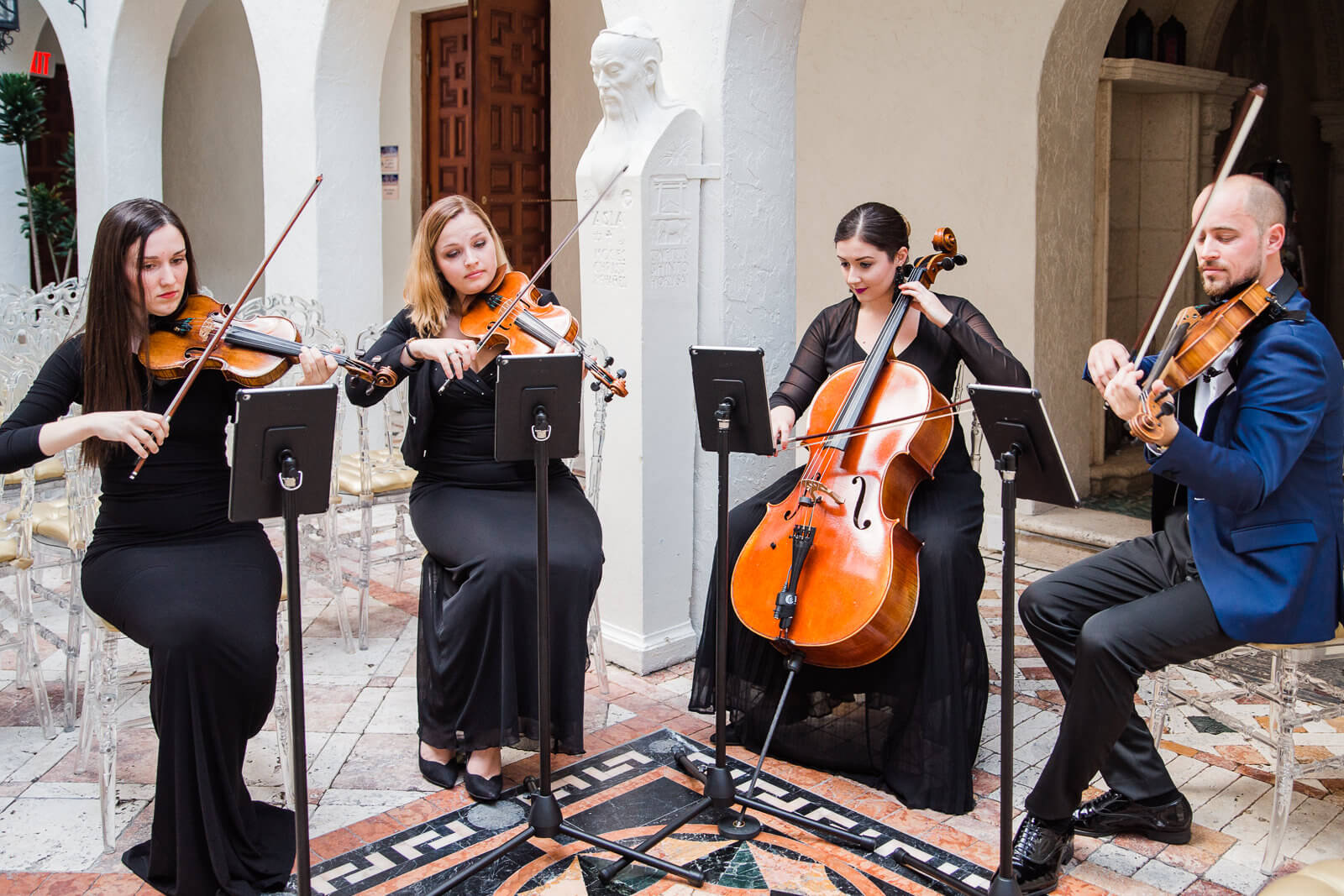 Click here to watch video form the Versace Mansion wedding
Back in July, I went for a week to Ibiza for a work/vacation. It's a beautiful island that belongs to Spain, well known for the amazing club scene and electronic music. Ibiza together with Mallorca is very popular European wedding destinations. I performed at an intimate celebrity wedding of a British couple at a private residence.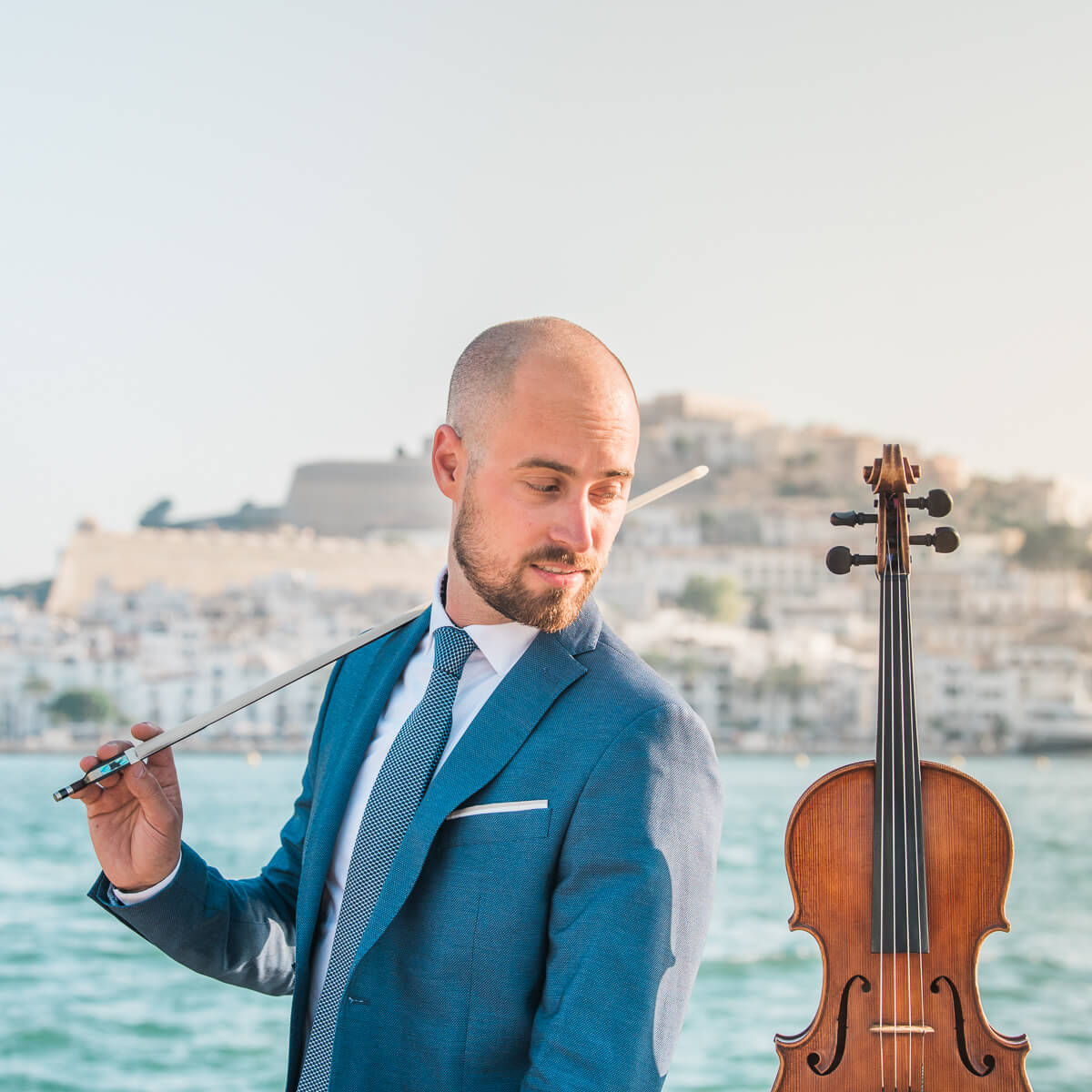 Right before I went to Ibiza my friend's daughter was getting married in Slovakia, near Bratislava. The wedding ceremony was in the forest, at the Hotel Zochova Chata. I performed there with my string quartet.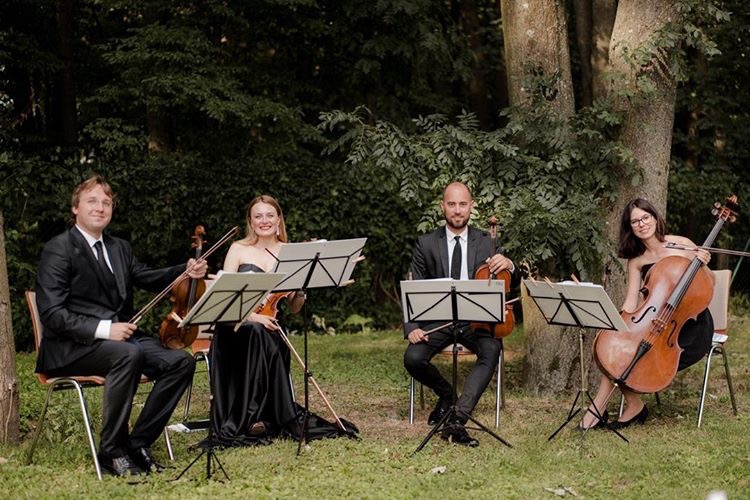 I also went to Prague to perform during proposals with a string quartet. The couple was from Thailand and they had proposals at the Lobkowicz Palace. So romantic! The groom also hired a choir! The event coordinator was from Vienna, Austria.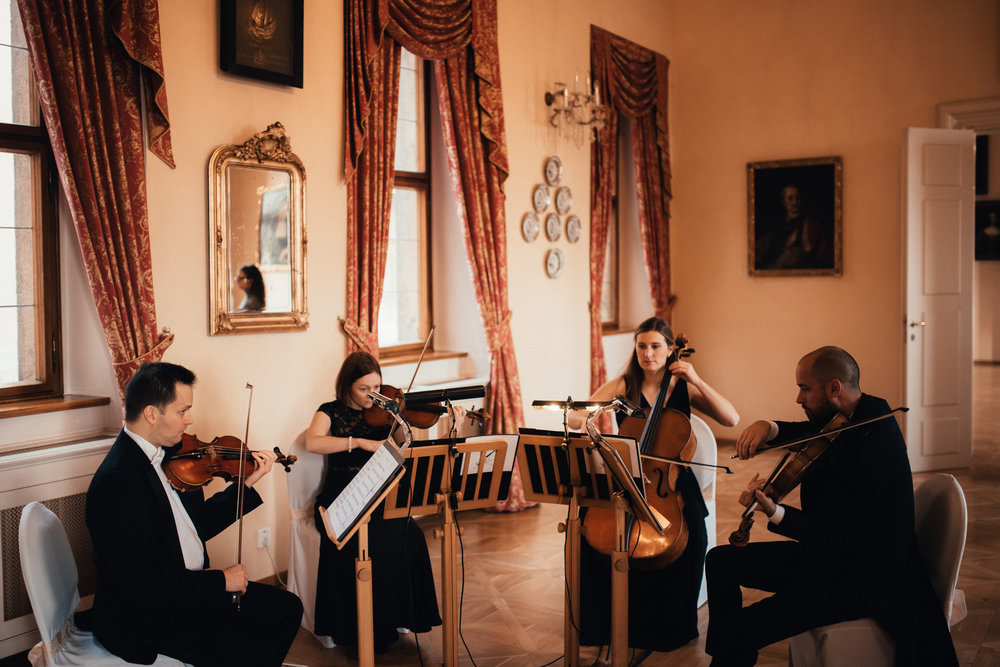 Talking about Austria, my last wedding in Europe this year was in Mondsee at the Basilica St Michael. You've probably heard of this venue. It's well known because of the movie "Sound of Music". Here is a short video from the wedding ceremony.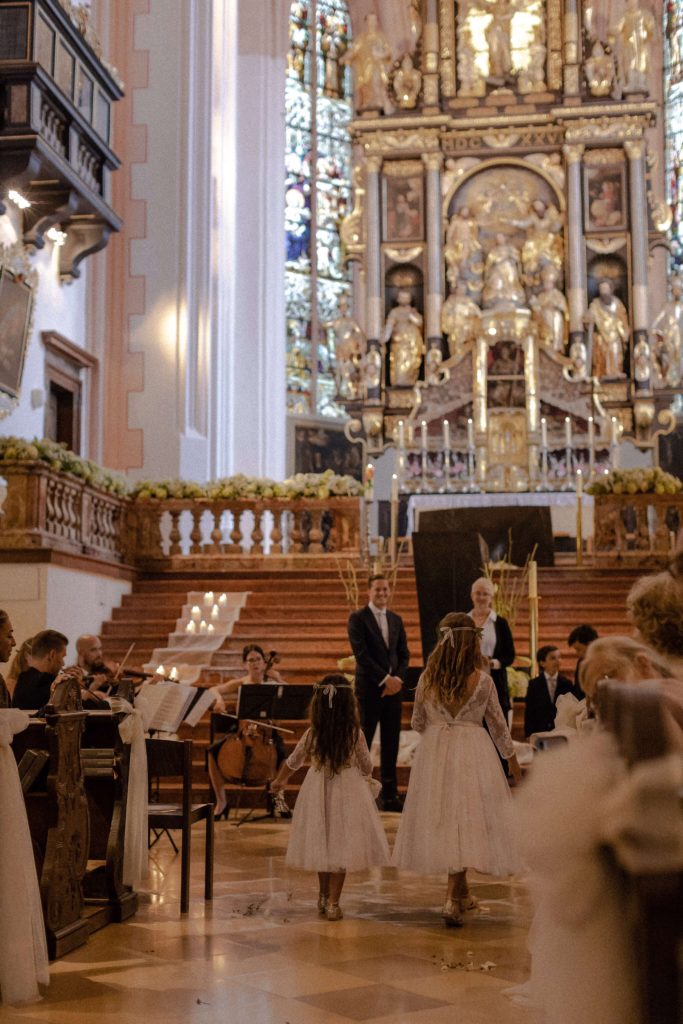 At the end of September, I traveled with my wedding orchestra to Aspen. I already worked with Virginia Edelson last year when she brought us to Aspen for the first time. Virginia is the owner of a wedding planning firm based in Snowmass, called Blue Bird Production. This year she asked me to arrange musicians for another awesome wedding, this time at the Chaparral Ranch. You won't believe who was the client! It was Phil Lesh from the Grateful Dead! Phil's son got married and we serenaded his wedding ceremony and performed a two-hour set during dinner service. What an elegant wedding!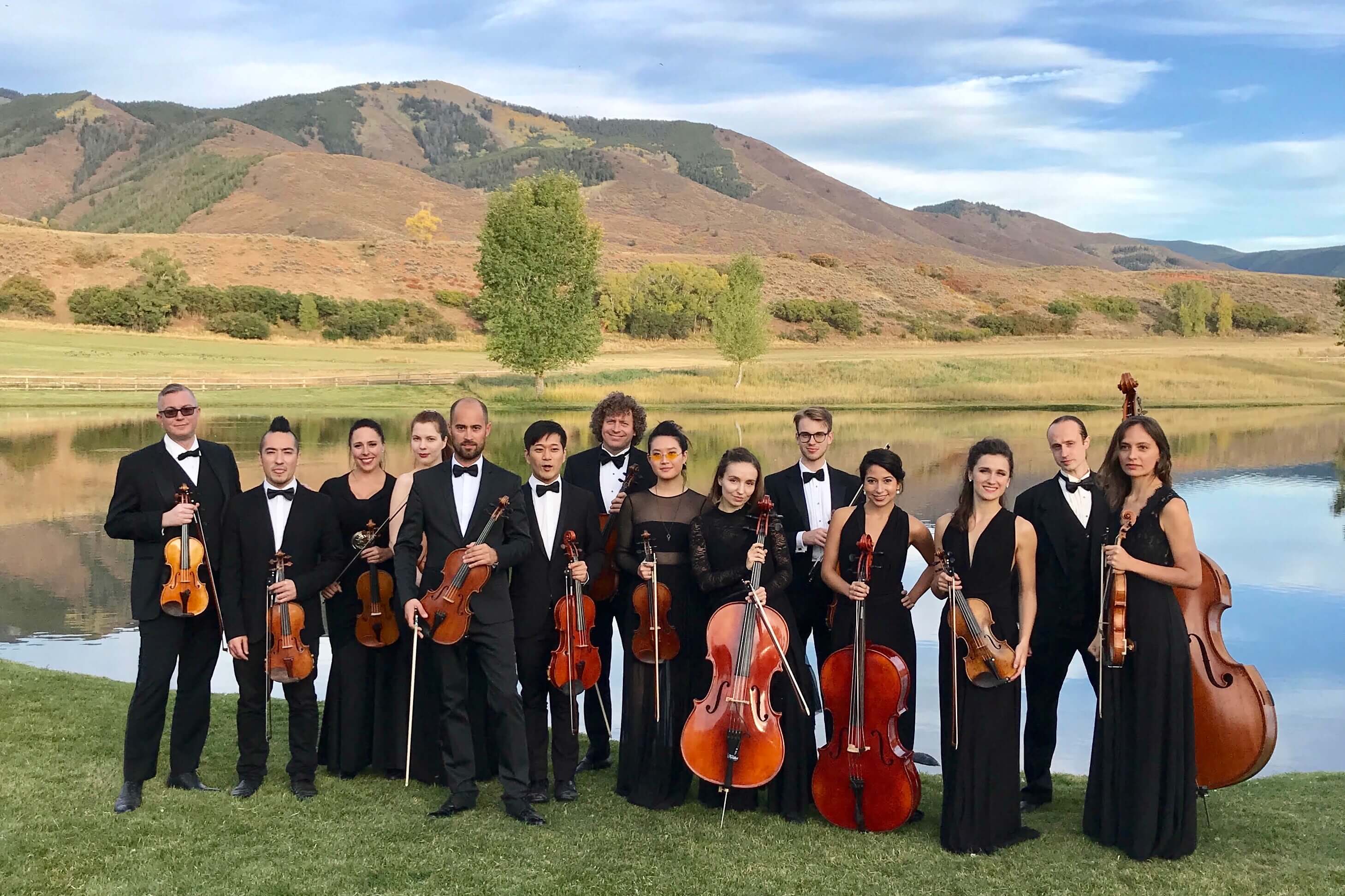 Click here to watch video from the wedding in Aspen
The following weekend I traveled to Augusta, Georgia to perform at another wedding with my string quartet. It was a pretty simple performance, just cocktail hour performance, but I was very excited about this wedding. I've never been to Augusta, GA and this town was on my bucket list. It's a very interesting town… I have to say that I really like the clock at the airport, and I'll probably never ever rent a truck!
The wedding coordinator for this wedding was Tara Guérard, a super nice wedding planner from Charleston. Tara has also another office located in New York City. She was actually my first client who hired the wedding orchestra. The wedding was in Charleston at the Gaillard Auditorium a few years ago.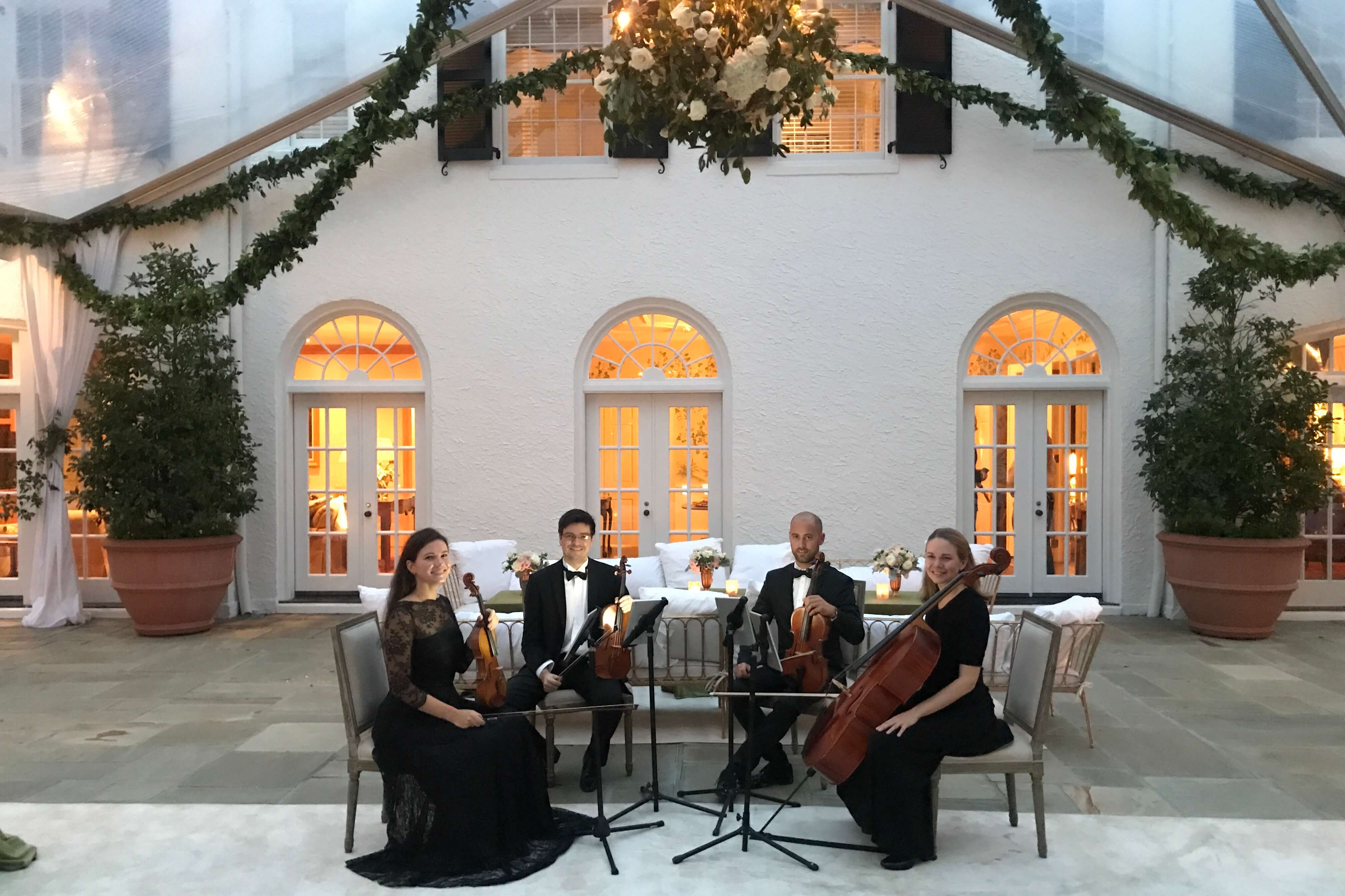 This year I've done a few corporate events, mostly in New York City and in Washington DC. Last week I arranged an electric string quartet and a saxophone player for an event in New York City at the Cipriani on Broadway. This event was Gala Dinner for the Qatar Airways. The company was celebrating the 10th anniversary of being on the US market. Alicia Keys was there too! She performed a 45 minutes concert at the end of the night. Don't you think the electric violins and the cello are such a cool looking musical instruments?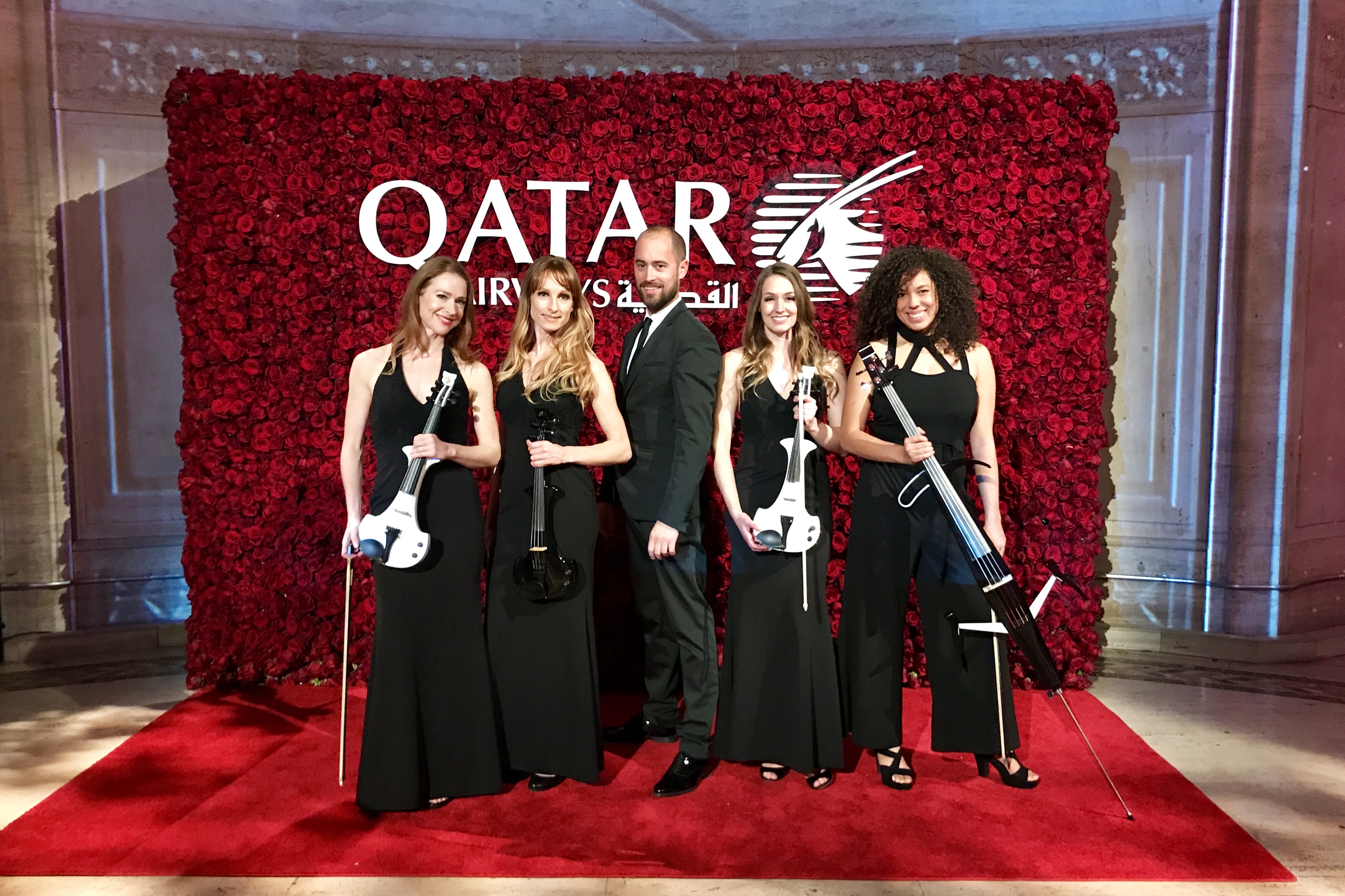 Click here to watch the electric string quartet and click here to watch the saxophone player
And what's next for me? In a few days, I'll be heading to Ireland! Having a Christmas concert tour. with my friend Vladimir who is a big violin star in Ireland! This year we have 10 concerts! Can't wait!